EYE x Audi hosted the successful Audi Hackathon on Sustainable Mobility 2022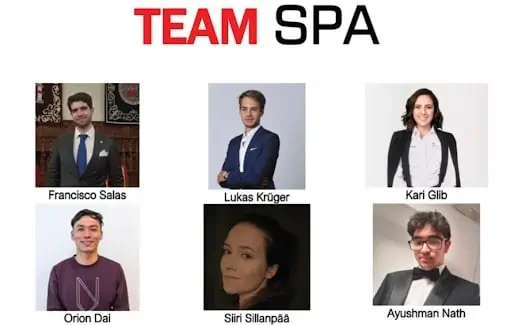 On the 2nd of April, Audi launched the "Audi Hackathon on Sustainable Mobility".  With this hackathon, our new partner reaffirms its commitment with EYE and with the development of an ecological transition hand in hand with 4.0 Industry. 
On the first Saturday of April,  a total of 31 participants were distributed in 6 different teams via Zoom. The event rolled out with an introduction about EYE and Audi, circular economy and sustainable mobility. Afterwards, the challenge question was revealed and the teams were officially established. In this case, each one of the 6 teams had to propose a circular economy solution for the use of the lithium batteries of the cars manufactured by Audi. Later came hours and hours of the most intense hacking, from 10 AM to 7 PM. During the hackathon, several experts supported the teams by answering some inquiries and offering their help. By 7 PM, each one of the teams pitched their solutions in front of the jury, including a short Q&A for each one of them. 
After a very difficult deliberation, in the end, Team SPA was the champion of the Hackathon, yet all of the participating teams were true winners. Team SPA was formed by Francisco Salas (its leader), Lukas Krüger, Kari Glib, Orion Dai, Siiri Sillanpää and Ayushman Nath. This team won an outstanding prize: tickets to the EYE 2022 Conference organized by the Ordem dos Engenheiros (Lisbon), a Audi Experience Day in Ingolstadt (Germany), and a full visit of the Audi assembly site in Neckarsulm and insights into the project of the Audi Charging Hub.
The prizes of the Hackathon were officially delivered by Christian Stark, Employer Branding & Event Manager of Audi, at the EYE Conference in Lisbon. We thank all the participating teams and Audi, and see you in the next Hackathon edition!